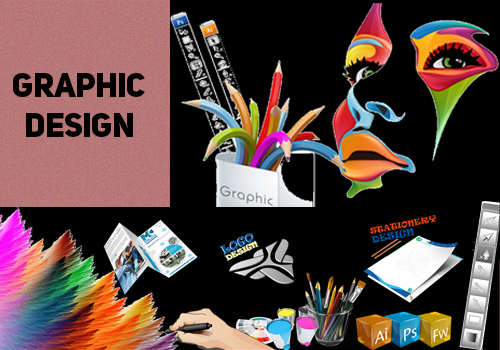 Graphic Design Program Overview
Would you like to design a vivid corporate identity for a real world business concept? The Graphic Design STRiDE program is structured to introduce students to the fundamental principles of graphic design and visual communication. The primary purpose of the course is to teach students to effectively communicate to a contemporary audience by creating eye-catching products. Students will consider visual branding applications and design posters, a business card and logo, product packaging or a flyer. This program is structured so that each students develop their own graphic design portfolio and collection of work.
STRIDE Graphic Design Courses:
Graphic Design:

Develop portfolio including brand collaterals for corporations or causes (e.g. posters, collages, logo design, mascot, newsletter, brochure, catalogue design, product packaging). Using industry standard digital illustration and photo editing software, you will apply principles in communication to create posters, collages, and digital drawings. You will utilize industry standard digital tools, apply principles of colour compatibility and learn about image effectiveness in a specific context.



Key learning areas:

Learn Illustration, Character Design, Photo editing and illustration softarwe Adobe illustrator, Photoshop, InDesign, Typography & prepare portfolio.
Careers in Graphic Design:
The following list is just a small taste of the possible positions that may be open to you as you move throughout your career. As you develop your skills and find your niche, you may discover your dream job fits into one of these categories, or you may move outside these boundaries; either way, Thinnox's objective is to help you find your way into a fulfilling career doing what you love.
• Advertising designer
• Animated products designer
• Book designer
• Corporate designers for logos, trademarks, stationery, annual reports, newsletters and collateral publications designer of promotional/marketing materials for nonprofit organizations
• Digital art Exhibition designer
• Film or television titling and on-air graphics
• Interactive media designer
• Magazine designer
• Museum exhibitions, publications and signage
• Newspaper designer
• Packaging and label designer
• Studio photographer
• Video or film designer and production
• Web-page designer