Program Overview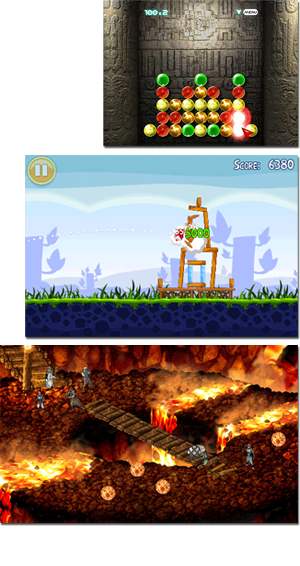 Game Design, Game Programming, Game Art & Game Development are distinct fields of study that usually lead to different careers. A video game designer is the big picture person concerned with what the player experience should be, once the game is completed. Game Artists focus on creating characters, objects, landscapes & are concerned with the visual or graphic quality of the finished game. Game Programmers write the code which makes the game work & are concerned with creating a new game engine or tweaking the code of an existing game or physics engine or working on the artificial intelligence of a game or even fixing bugs - for instance if characters in a game are battling each other senselessly, a game programmer would help them make better decisions. A Game Developer is like a software developer or a project manager primarily concerned with completing a game title on time & within budget.
THINNOX offers a Game Design & Development program that takes into account al of above. It is broad in range and at the same time goes deep in coverage. For beginners the GDD Program starts with an in-depth coverage of the fundamental principles of Game Design & Development. For students that have mastered the fundamentals, GDD offers individual and team projects in different game genres starting with Arcade right into, Platformers, Role Play, 2D Strategy, Tactics, 3D FPS games, iPhone & X-BOX 360.
For students looking for deep expertise in Programming THINNOX offers programming supplements in C#, C, C++, Flash, Visual Basic, Java. THINNOX GDD offers a unique, hands-on training experience that takes students through every step of the Game Development process, starting with the game concept and ending with a completed game title in the chosen genre.
The emphasis of the course is four fold: a solid understanding of the principles of Game Design; supreme comfort in using various tools of trade, including the game engine within the chosen genre; thorough understanding of the game development or software development life cycle and lastly, understanding of the students' own potential as to how best you could contribute to the Game industry or how you could transfer game (software) design & development skills to other trades.